Hey Guys! I actually had school today and do not ask why, please... :(
I was actually thinking about making posts often. So i decided to make a new theme to talk on "makeup stories". Just think you`re reading a nice book about makeup. This issue will be about pastel cosmetics, and you will like it!
ADVENTURE OF PASTELS IN SPRING
Pastel colors are color only for pastel goths, - some will say. The pastel colors were trending since girls loved pink. Not only the pastel goths can wear it. I agree, if we will go outside with a mint lipstick and lavender eyesadow everyone who we will see us will be scared. But how to keep it stylish as Melanie Martinez or other celebrities?
MAC Cosmetics has got an amazing "group" of 4 flawless lipsticks that are looking really great (the last, right photo). Wearing a coral lipstick makes us more confident in wearing fresh or just pastel colors. It doesn`t mean if people don`t understand your look or colors you choosed - they need to know, that your interests are your interests, and no matter what they say!
It`s obviously that when celebs are all in pastels it`s going crazy too. They are 2 kinds of people in this situation: first is "ones who will laugh", and second is "ones who will make the same" aka "i-saw-means-i-will-do-like-she-did". It`s okay that after reading this post you will have a little thing in your heart telling you "dye pink! dye mint! dye blue! make whatever you wanna do!". I`m having the same plans for summer, as i feel...
To know, which color looks on you better, just download any app where you can select color transparency and select the area of your hair to re-paint. Mint, blue and pink looks on me super stylish and cute!
As you need to know, the pastel nail polish is an easy and simple thing in this world. No one will think that you`re strange while u are wearing just the nail polish. People are scared of colorful hair only because they know that you had a natural hair color, but you changed it to a bunch of re-paints that makes your hair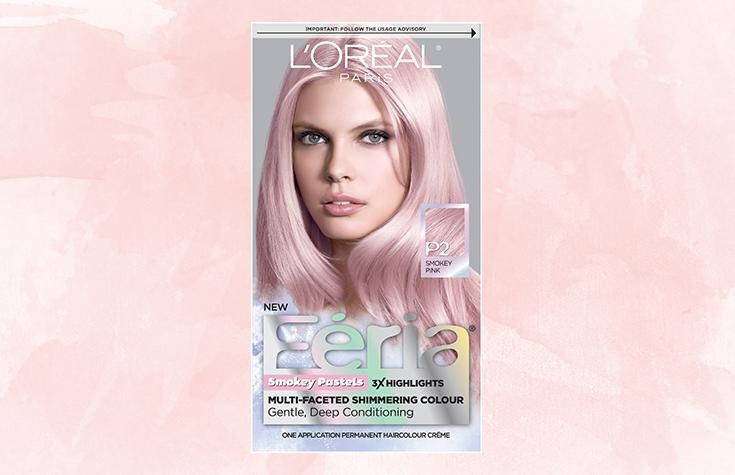 And right now i`m just waiting until i will be in a HUGE shop that has got L`oreal because its #goals... Ladies and...
there`s no gentlemans
... JUST LADIES: I PRESENT YOU THE "PANTONE COLOR OF THE YEAR" HAIR COLOUR BY L`OREAL!!!
Totally obsessed i need to check where to find it...
~ your Yasya